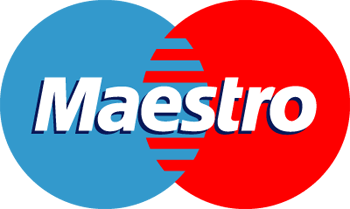 DAY TRIP TO SAN GIOVANNI ROTONDO (Father Pio from Pietrelcina)
(13 Hrs  from  07:00 A.M.)



THIS TRIP BIGINS AND CONCLUDES IN ROME UNLESS OTHERWISE INDICATED BY OUR CLIENT. DIFFERENT RATES WILL BE APPLIED IF DAY TRIP DOESN'T START OR ENDS IN ROME CITY.

We will pick you up at your hotel or wherever you wish by our air conditioned vehicles.
Our skilled multilingual driver guides will show you the most interesting places of the city by giving you the key information from the car without coming within sites.
Qualified stores for shopping will be suggested.

Driving from Rome through Lazio,Abbruzzo, and Puglia regions, we will reach San Giovanni Rotondo  in about 4 hrs.
Visit to the  Sanctuary  dedicated to PADRE PIO Saint  where you may see his relics, and e time for lunch (price not included) and shopping …….then  back to Rome.

---

OUR FLEET
Mercedes E Class
or equivalent up to 3 pax
Mercedes Vito/Viano
or equivalent up to 5 pax
Mercedes Sprinter
or equivalent up to 8 pax
750 €
850 €
950 €
All rates are quoted in Euro. Payment in Dollars, Euro, Traveller's Cheques are accepted.

---

SAN GIOVANNI ROTONDO (Padre Pio da Pietrelcina)




San Giovanni Rotondo is the name of a city and comune in the province of Foggia, Puglia region, San Giovanni Rotondo was the home of Saint Pio of Pietrelcina from July 28, 1916 until his death on September 23, 1968. The Padre Pio Pilgrimage Church was built in devotion to the saint, dedicated on July 1, 2004.
The city is renowned for his important hospital and medical research center Casa Sollievo della Sofferenza (Home for the Relief of the Suffering) founded by Saint Pio of Pietrelcina.
Southern Italy. As of 2006 it had a population of 26,442.
Pio of Pietrelcina (25 May 1887– 23 September 1968) was a Capuchin priest from Italy who is venerated as a saint in the Roman Catholic Church. He was born Francesco Forgione, and given the name Pio when he joined the Capuchins; he was popularly known as Padre Pio after his ordination to the priesthood. He became famous for his stigmata.
Casa Sollievo della Sofferenza (Home for Relief of the Suffering) is a private hospital in San Giovanni Rotondo, founded by Saint Pio of Pietrelcina.
Inaugurated May 5, 1956, the hospital has adopted modern technologies and is considered one of the most efficient hospitals in Italy and Europe. It is known for its exceptional hygiene. The building is situated in the highest part of the city.